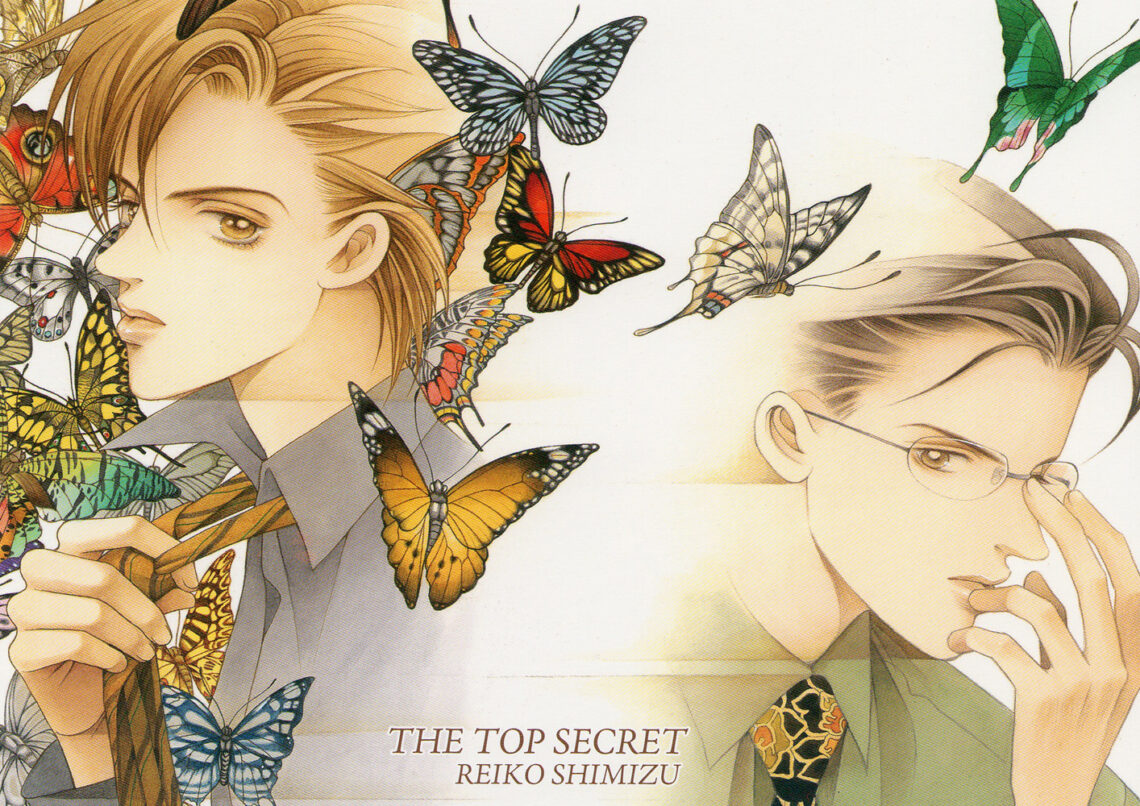 Himitsu The Top Secret (Manga) Review
The very best BL-undertoned manga I've ever read. And I am frustratingly surprised that this manga is not as popular as it deserves to be.
I gulped down all 10 English volumes within 72 hours and have come to be certain that: This series will permanently have a very special place in my heart, along with only 3 other fictional works: BBC Sherlock, The Guest and Dao Mu Bi Ji.
Now, please bear with me as today's recommendation is a lengthy one. I have too many praises for this manga.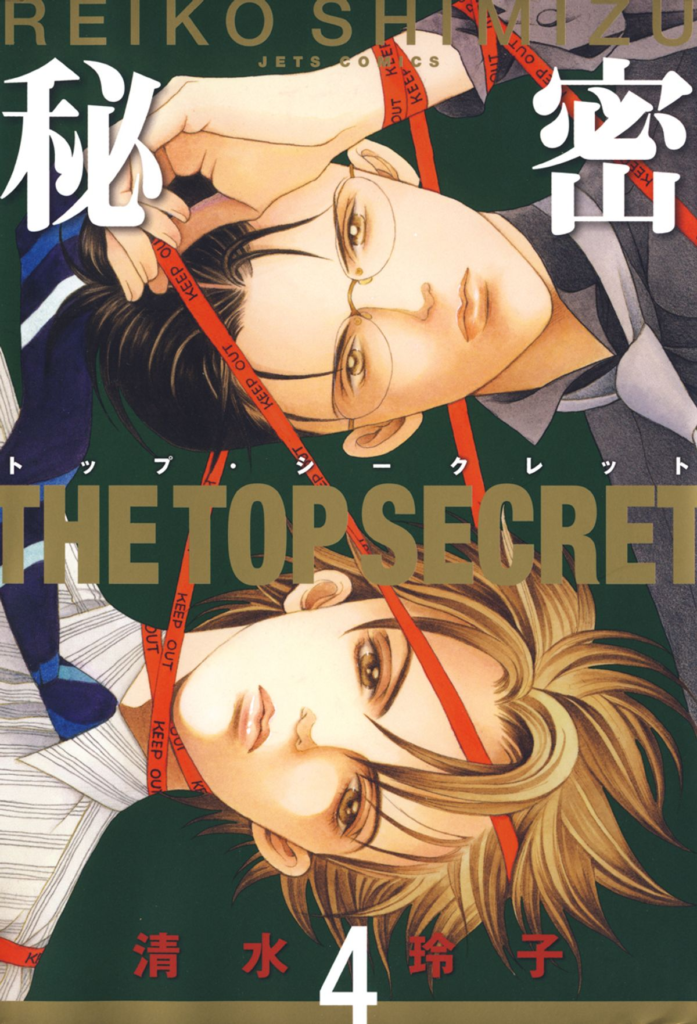 Genre: Mystery, Detective, Police Drama, Shoujo / Josei
Author: Reiko Shimizu
Running Year: 1999 – 2012
Synopsys (taken and modified from BakaUpdates):
In the 2060s, Japan had perfected "The MRI System," a piece of neurotechnology that, when given the brain of a person who died within the past 48 hours, could analyze the visual memories contained within and give scientists a look into what the deceased saw in their final moments. Needless to say, this method was placed under stringent restrictions and was only authorized for use by a special police unit, Section Nine, for the investigation of baffling or high-profile crimes.
Aoki Ikkou is a talented newbie who had just been assigned to Section Nine. He initially had qualms about delving into people's most private moments and analyzing their darkest fears and fantasies, but as he settled in with his teammates and warmed up to his boss, the highly intelligent Maki Tsuyoshi, he slowly gained competency at his job and trust from his colleagues.
Though quick to develop pride in his career, Aoki still struggled to balance his family relationships and love life with his demanding workload, further complicated when he was drawn into the dark past and murky circumstances surrounding the outwardly cool and self-controlled but internally tormented Maki.
Note: This series is followed by a prequel-cum-sequel Himitsu: Season 0 that is currently ongoing at 7 volumes.
Length: Completed — 12 volumes | Translation: Completed
Adaptations: There's a movie adaption under the name The Top Secret: Murder in Mind (2016) and an anime adaption under the name Top Secret: The Revelation (2008).
Personal review:
➕ The story is a series of complex, intriguing crime-solving episodes that lean on the deepest, most disturbing and most sinister parts of human nature. Do not let the shoujo genre tag fool you. Mature readers may find it easier to understand and appreciate the series since there are lots of subtle messages on psychological trauma as well as other human emotions and behaviours. Also, it's important to note that the series features gore (though not as bloody as other crime-solving series'), rape, mental & physical abuse, etc.
➕ Highly recommended for detective/mystery fans, especially those that are familiar with BBC Sherlock. Section Nine's boss, Maki Tsuyoshi, bears lots of resemblance to the modern-day Sherlock Holmes (but just in case I'm the only Sherlock fan here, I would not delve too much into this point).
➕ The art is so very fitting with the nature of the story: deep, dark and disturbing at times. It seems old (Himitsu came out in late 1990s), but it is very clean and full of emotions. Not to mention Maki Tsuyoshi is so beautiful.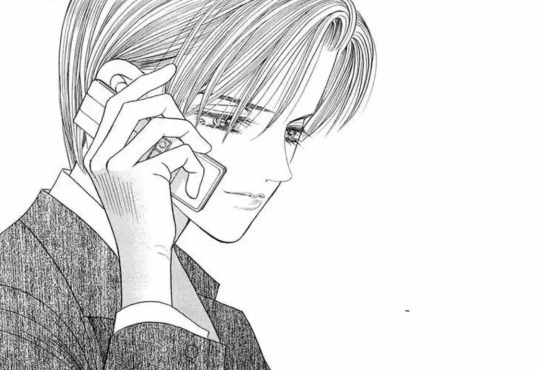 ➕ Onto the bromance, or rather, the BL undertone: This has the most sophisticated BL undertone I've ever seen in any fictional works. While the series is never tagged as Shounen-ai, the implied homosexual feelings are so overflowing you can drown in them. But the most intriguing aspect is that the romance is not simply between this person and that person. It is much more complex than that (and no, it is not a cheesy love polygon). Read and find out for yourself. Your mind will be blown by how delicate the romance is presented.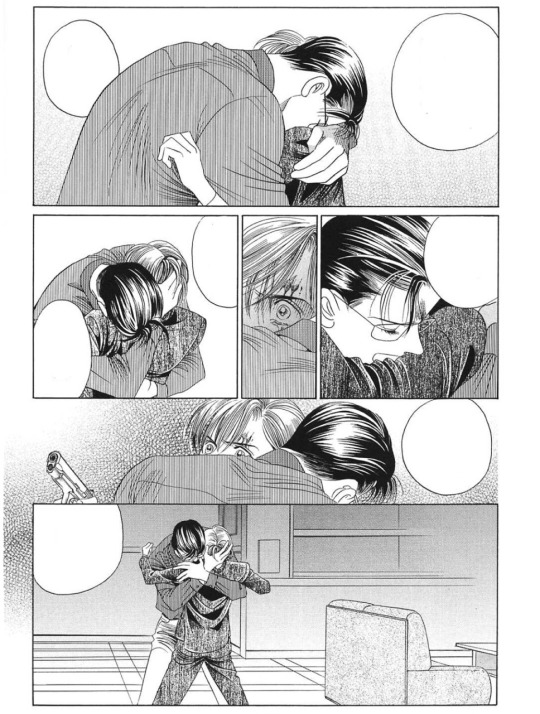 ➕ Character-wise, you probably will either love him to death or hate him with a passion. I'm talking about the main guy Maki Tsuyoshi. He is fragile, moody and kind of an asshole (only until you understand the reasons behind his asshole behaviour). To be brutally honest, he may be over-the-top too. But his over-the-top is the major element of the story's emotional setting, and also the main reason of me being sucked way too deep into this series. I'm his fangirl now, what do you expect. The other main character, Aoki Ikkou, is a pleasant man who has great character development too. I love it whenever he stands up for himself and goes against Maki's order.
➕ I love the ending SO SO MUCH OKAY. Spoiler: Especially the very last panel.
➖ I wish more development / background story was given for the supporting characters. It could have made the story more comprehensive and well-rounded.
➖ Honestly though, I need this series to be 3 times longer that its real length. I need more cases. I need more Maki-san. I need more bonding moments of our 2 leads. I'm desperate!!! Not to mention: there are only a handful of posts on Tumblr, no doujinshi is known to be in existence, and just 4 fanfics are listed on AO3. Where is the fandom for this masterpiece?! (╥﹏╥)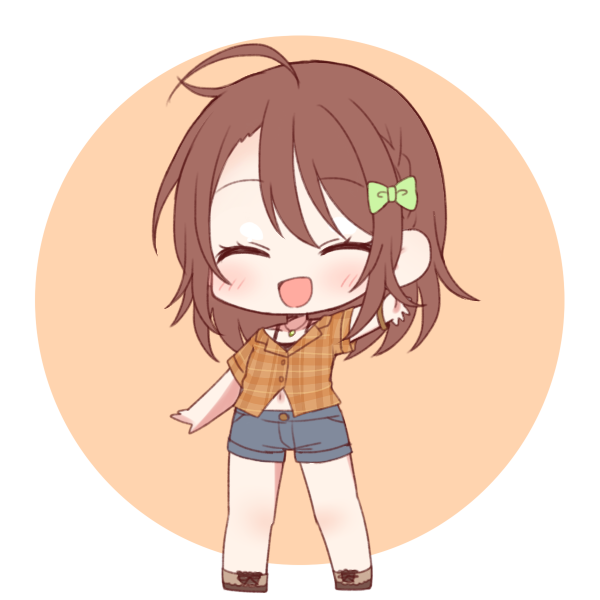 Translator and reviewer at Strictly Bromance blog. In essence, she lives to indulge in plot-driven stories sprinkled with camaraderie and slow-burn drama-free romance, especially more so if they belong to adventure, mystery or supernatural genre. A trope that she always thirsts after: "Comrades who go through life and death together".